Over 14 years  in marketing and promoting

 events in SJ & PA.

Kathy & Leslie (Beau) Wright

Anthony Lanzi, 

Show Management Team

P.O. Box 925

Millville, NJ 08332

Office: (856) 765-0118

Cell:     (856) 265-6181

Fax:     (856) 765-9050

bkenterprisenj@aol.com

sjpumpkinshow@aol.com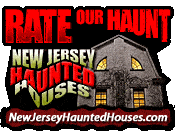 Save the Dates!  Three big shows for 2017

    Shopping, Food, Exhibits, Home Improvements,  

Contests, Artists,  Live Bands, Dog Parades, Craftsmen, 

Pageants, Pony rides and so much more !

Little Miss & Mister 

Springtime Pageant 2016 Winners

Gloucester County Fairgrounds,

 Mullica Hill NJ

EVENT SPONSORS 2017

Sponsors are being sought for the 2017.

Thank you for your continued support.

Everything from Entertainment, Pageants, Weigh-Off to Gold Sponsorship available for 2017.

Details coming soon! 

Events

Gloucester County Craftsmen

 & Home Show

7th annual, May 6th, 

 Mullica Hill NJ

Sponsors

ENTER TO WIN A $500 HOME DEPOT CARD

 AT THE SHOW.

 DRAWING AT 3PM ON THE MAIN STAGE.

You must be present to win and 18 or older to enter.

Holiday in Hopewell 

Crafts & Gift Expo

Largest indoor craft & gift show in South Jersey

November 4th

 9:00am to 4:00pm

free admission and parking free! 

165 vendor booths --Dog Parade noon--Pageant at 2pm--$500 gift card give away at 3:15pm-- Bake and Flower Sale

Free admission Parking Free