Over 14 years  in marketing and promoting events in SJ & PA.

Kathy & Leslie (Beau) Wright

Anthony Lanzi, 

Show Management Team

P.O. Box 925

Millville, NJ 08332

Office: (856) 765-0118

Cell:     (856) 265-6181

Fax:     (856) 765-9050

bkenterprisenj@aol.com

sjpumpkinshow@aol.com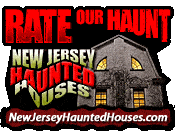 Save the Dates!  Three big shows for 2017

    Shopping, Food, Exhibits, Home Improvements,  Contests, Artists,  Live Bands, Dog Parades, Craftsmen, Pageants, Pony rides and so much more !

Little Miss & Mister Springtime Pageant 2016 Winners

Gloucester County Fairgrounds, Mullica Hill NJ

Sign up for one event or all three. Contracts being accepted for Craftsmen, Direct Sales, Home Remodeling & Improvement Companies, networking, food vendors and sponsors. Simply print contract/contracts and mail to 

B & K Enterprise, P.O. Box 925, Millville NJ 08332 or fax (856) 765-9050

EVENT SPONSORS 2017

Sponsors are being sought for the 2017.

Thank you for your continued support.

Everything from Entertainment, Pageants, Weigh-Off to Gold Sponsorship available for 2017.

Details coming soon! 

Events

Spring In Tuckahoe Craftsmen

 & Home Event

April 8-9, Tuckahoe NJ

Gloucester County Craftsmen

 & Home Show

7th annual, May 6th, 

 Mullica Hill NJ

Sponsors

South Jersey Pumpkin Show 

"Festival of Pumpkins" 

14th annual

Salem County Fairgrounds, Pilesgrove

Indoor event will showcase handmade items, direct sales, Home Decor & Home Improvement Companies, savings on services, free shopping bags and food available all day.